Mold Removal in Moose JaW
Scrubbing away visible Mold won't get rid of it all, that's only the start of the problem, and you risk spreading the Mold to other areas of your home. Mold can make its way into our homes through the wind, tracked in through pets and clothing. It can thrive in areas where the humidity in the home is over 50%.
Some species of Mold are harmless, but others produce mycotoxins that can be very dangerous to human health. An example is Chaetomium. The Chaetomium spores have been linked to autoimmune diseases, neurological damage and allergic reactions such as difficulty in breathing and watery eyes. Chaetomium flourishes in wet, dark environments such as under carpets, drywall, baseboards, and wallpapers. Chaetomium is often found in drywall that has previously been damaged by water. 
Mold and its spores can spread quickly and may impair structural integrity and create toxic air quality. Fast action is key.
Places You Will Find Mold
Contact Canada Wide Restoration to get expert advice for Mold removal in Moose Jaw and surrounding areas.
Contact us immediately following any incidences of water damage or as soon as you see mold or smell a musty odour in your home.
Dealing with mold in your property can be horrible for homeowners and business owners. It can cause many issues for your belongings and your health. If you have mold in your basement, bathroom, attic or HVAC, removal is necessary. If remediation is done incorrectly, Mold spores spread and can make matters worse. Additionally, the source of the problem needs to be fixed. Canada Wide Restoration is a trusted name in the industry. We guarantee to eradicate your mold issue at its source using eco-friendly, quick, and efficient mold removal techniques.
We are experienced in mold control
Canada Wide Restoration is experienced in mold control and the remediation of floods, broken pipes and complete restoration of buildings. Call us so we can provide you with information regarding the prevention, repair and finding the source of your Mold problem. With over 40 years of experience and customer satisfaction behind us, we can remediate the problems and provide you with the solution to the Mold and indoor Air quality issues that you may be facing inside of your home.
If you discover a mold problem in your home, you should seek  professional mold remediation as soon as possible. You may find some species of mold are easy to identify and eliminate, but often  common mold species may require the help of a mold remediation professional in order to avoid infection risks.
Listed below are some of the Mold species that cause health problems in humans and can be found in many homes.
At Canada Wide Restoration, we work to completely restore your property to its pre-loss condition. We understand that each mold situation is different, and because of this our services are customized to your exact needs.
Contact Canada Wide Restoration for a professional assessment if your property has been affected by Mold, Mildew, or water damage

CERTIFIED | LICENSED | BONDED | INSURED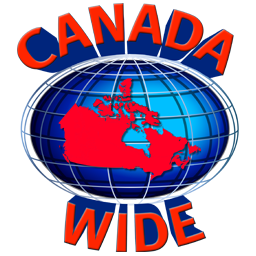 Our professional services can you get back to normal as quickly as possible.
Book A Mold Removal Appointment